GRADE 1
Tiptoe Forest
2 minutes; Grade 1
An intriguing walk through the woods.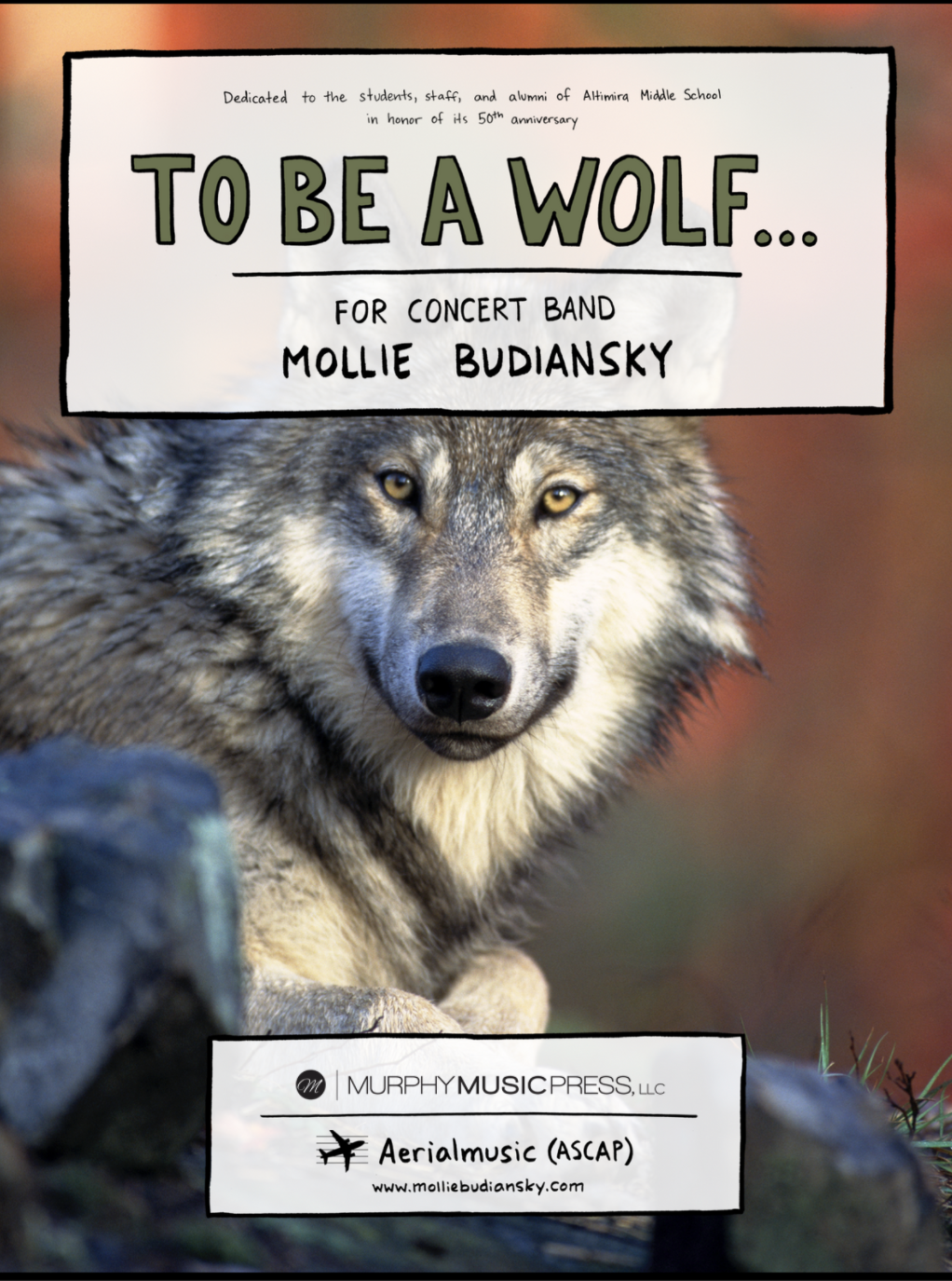 To Be a Wolf…
1.5 minutes; Grade 1.5
Commissioned by Altimira Middle School in honor of their 50th anniversary, a celebration of coming together as a family. Available from Murphy Music Press.
GRADE 2
A joyous look at music as perhaps a secret code. Available from C.L. Barnhouse Company.
GRADE 3
Flight of the Dragon
3 minutes; Grade 3
The mythical beast takes a regal flight in a fanfare-like and linear setting, commissioned by the Sonoma Valley High School music department in honor of the school's 125th anniversary.
Strong to Save
5 minutes; Grade 3.5
Broad and contemplative, based on the Navy Hymn "Eternal Father Strong to Save."
GRADE 4
5000 Austin Creek Road
Fantasy Variations on Cazadero Music Camp
6 minutes; Grade 4
Themes and variations are spun together in a celebratory and nostalgic ode to the song traditions of Cazadero Music Camp.
May Rose March
3 minutes; Grade 4
A new take on an old form, stretching into uncharted key changes, modes, and plenty of tritones for extra "rose thorns."
Aileron Lullaby
4 minutes; Grade 4
A gentle reflection on flying at night.
Save
Save
GRADE 5
Information Echo
4.5 minutes; Grade 5
A fast-paced motivic flyover.
Save